Give me an open fire and I'll stay forever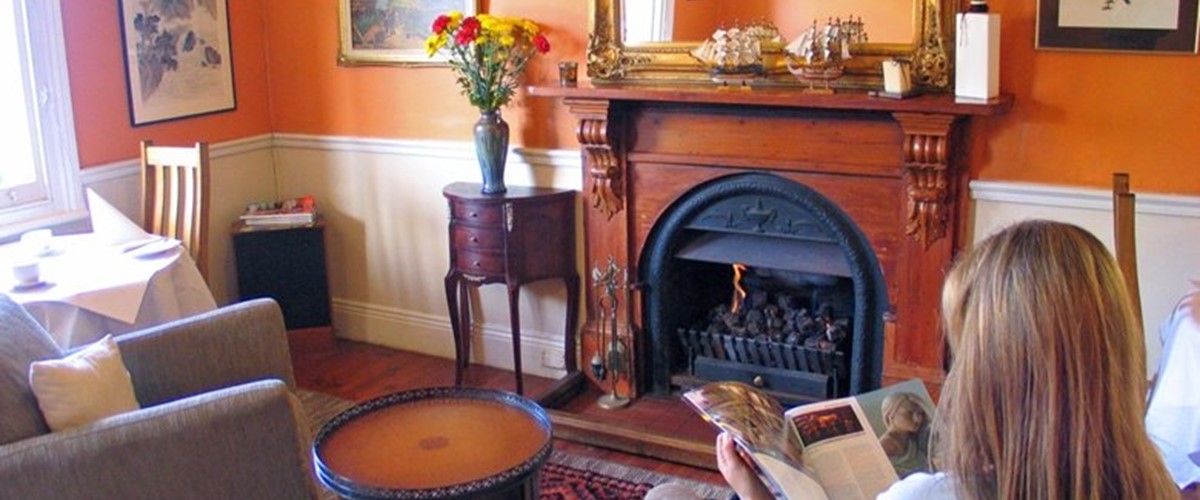 Who doesn't love an open fire?
When it comes to winter time, it's one of the most charming experiences, especially on a getaway or a long lazy lunch. It's the crackle, the warmth and a great spot to huddle together.
RETIRE TO THE CLUBROOMS
Any die-hard golfer isn't going to give up their outdoor activity just because it's winter. But the thought of a roaring fire waiting in the club rooms helps make the 18 holes a little more tolerable. Down on The Bellarine you have your pick of fires to warm up to.
Rain, hail or shine you can guarantee to get your game on at Lonsdale on the Bellarine Peninsula. The Club welcomes non-members, green fee players, social golfers and corporate golfers to use the course and club facilities. Lonsdale Golf course is open 7 days from dawn until dusk. The Links Bistro is open for lunch Tuesday to Saturday and dinner on Friday and Saturday nights. Over winter, the extra large roaring fire that will be lit daily in the Clubhouse. 
WARM YOUR INSIDES BY THE FIRE
Sip on a coffee, slurp a soup and sit by the fire. Gather around a fire with a bunch of friends over a long lunch to see you through the winter cold. From the Moorabool Valley, through Geelong to The Bellarine, there's a roaring welcoming fire around every corner.
Saltbush Fine Foods is an eclectic mix of all things food. It hosts a provedore featuring local produce such as olive oils, tomatoes, lettuce, honey and condiments. As well as products from further a field such as truffle oil, Italian pasta & sauces and much more. There are daily tarts made and served with salad and plenty of sweet options including the ever so popular Portuguese custard tarts. The  open fire creates a lovely atmosphere for a cosy foodie stop.
Circa 1902 Queenscliff (formerly The Queenscliff Inn) is a contemporary restaurant combined with charming old world guest house accommodation in the heart of Queenscliff. Circa 1902, positioned on the sunny side of the street, provides comfortable and affordable bed and breakfast style accommodation in newly refurbished rooms. Lunch and dinner is available from Wednesday to Monday offering the best produce the region has to offer. Local wines and beers complete the menu which features a tasty array of tapas and share plates. Great coffee (some say the best in Queenscliff) and scrumptious home-made scones/cakes complete your Circa experience.
CURL UP FOR A SLEEPOVER
Head out for a romantic getaway or toast marshmallows with the family this winter. Perhaps cook on the open fire or curl up with a book all day in front of it. Take your pick with these accommodation venues but be sure to have enough wood inside to get you through the night, because nobody wants to be the one to step outside to collect more.
Built in 1875 Seaview House is warm and friendly with traditional guesthouse charm and ambience. 14 rooms all with ensuites. Premier rooms feature queen sized beds with delightful French and Oriental style quilts; handmade in Queenscliff. The Deluxe Suite is attractively furnished and has a private balcony, large bathroom complete with Victorian claw-foot bath, TV/DVD player and fridge. Seaview has two guest lounges, one upstairs with delightful views of the town. In the downstairs lounge guests can relax in front of the open fire.
Twomey's Cottage is a quaint 1880's Victorian fisherman's cottage that boasts an open fire place and gas heating. The Cottage features two bedrooms, and sleeps up to five. The Cottage has the charm of yester-year and is within walking distance of to all of Queenscliff attractions. 
Benambra B&B was built in the 1870s. Each room is individually decorated and all rooms are ensuite. The downstairs sitting room features an open fire which is great for relaxing and enjoying a glass of wine. The formal lounge room has an open gas fire and is a perfect place to relax. On arrival, enjoy a cup of tea or coffee with some homemade goodies. Start your day after a good night's sleep with a sumptuous Benambra breakfast.