Queenscliff: It's GOLD!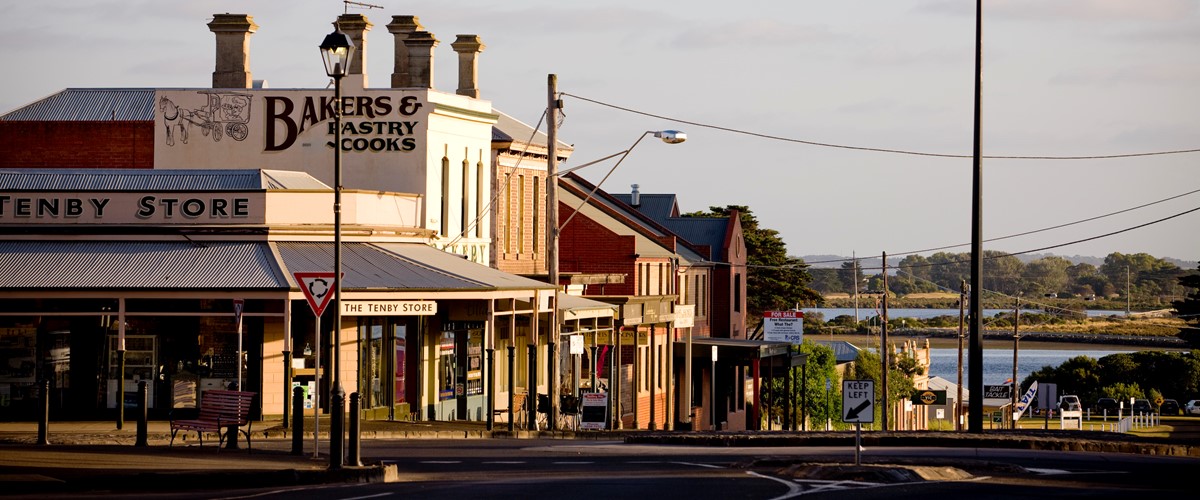 If there was an honour roll for Australian holiday destinations, Queenscliff would be near the top in gold lettering.
The town has been welcoming visitors to the tip of the Bellarine Peninsula since 1880 when it boomed as a fashionable seaside resort with loads of visitors arriving from Melbourne by paddle steamer and train.
The rich history is still very much evident throughout the town, with grand Victorian architecture lining the streets and vintage steam trains still chugging from the station.
But Queenscliff's not resting on it's historic laurels. It's keeping at the top of the must-visit destinations thanks to some outstanding tourism experiences and activities on offer in the coastal town.
These outstanding experiences were recognised at the recent Victorian Tourism Awards as being the best in the state.
Searoad Ferries entered the Hall of Fame for taking out the Major Tour and Transport Operator category for the third year in a row.
The ferry service has grown in recent years to become much more than a transport option. There are memorable travel experiences with on-board activities, special events and packages.
P.O.S.H.@ The Portsea Lounge lets passengers travel in style with a glass in hand and the best views in this private lounge and bar. In summer there are sunset cruises along the coastline and package deals combine the best of the Bellarine and Mornington Peninsulas with return transport from the other side of the bay.
Just down the road, the BIG4 Beacon Resort team are also celebrating their win in the Caravan and Holiday Parks category.
This award takes the Beacon tally to 51 awards in 45 years of operation, an amazing achievement! Although those first guests 45 years ago may not recognise the current resort facility with modern luxury cabins, on site day spa and daily kids' activities.
To round out a Queenscliff trifecta, the Queenscliff Music Festival has been recognised as a Tourism Victoria Hall of Fame Inductee and winner of the 2016 Festivals & Events category at the Victorian Tourism Awards.
So, now we've got you sorted with a memorable way to travel into the region, a great place to stay and amazing food, it's up to you to fill in the gaps!
Queenscliff – a favourite Australian holiday destination since 1880 and still one of the best!

Discover more about Queenscliff.