Queenscliff For Kids: Learning Disguised As Fun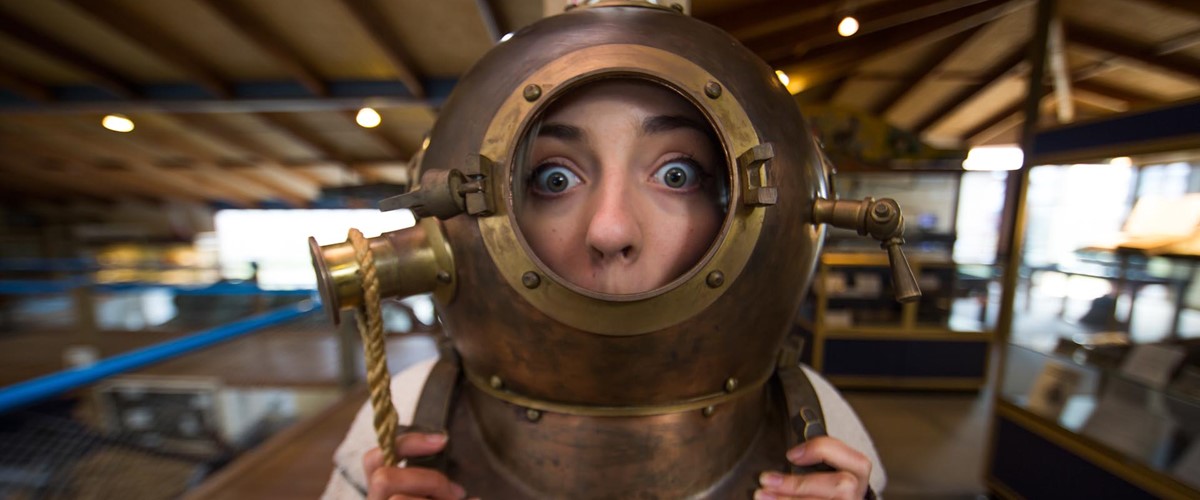 Queenscliff has been combining fun with learning for a long time. My grade 6 school camp took 50 kids to Queenscliff and a lot of the things we learned about through hands-on experiences are still going on today – plus a whole lot more!
The Department of Primary Industries runs various education programs to raise awareness and understanding of water environments, marine life and fishing. Running various school holiday programs, the centre boasts a visitors aquarium and touch-tank and also delivers programs like rockpool rambles and fishy tales at the Queenscliff Library. Or, catch up with the team on board Searoad Ferries during the holidays – they'll have stories to tell and interesting artifacts to touch.
Lots of lessons about history, strategy and georgraphy at the old Fort, alongside exploring tunnels and underground bunkers and dressing up in old military garb.
A trip on the boat with Mike seems like a fun ride checking out creatures and sites around the bay. Really, it's a physical study of marine environments, wildlife, conservation, geography and history.
An up-close and personal look at historic artifacts unique to the Borough of Queesncliffe including clothing, documents, photographs, documents, paintings, newspapers and toys. Great for browsing or hard core research, kids usually find the historic items somewhat amusing in comparison to their modern versions.
Fantastic guides eager to share their knowledge of the shipwrecks, the rescues and the history of the town lifeboat. They have stories of the pilots who continue to take their orange boat out, climb aboard the big ships and guide them through The Rip at Port Phillip Heads. Fascinating lessons to be learned about the way things were for an appreciation of the way things are now.
So what are you doing this weekend?
#visitqueensclifflonsdale