ÖRÆVI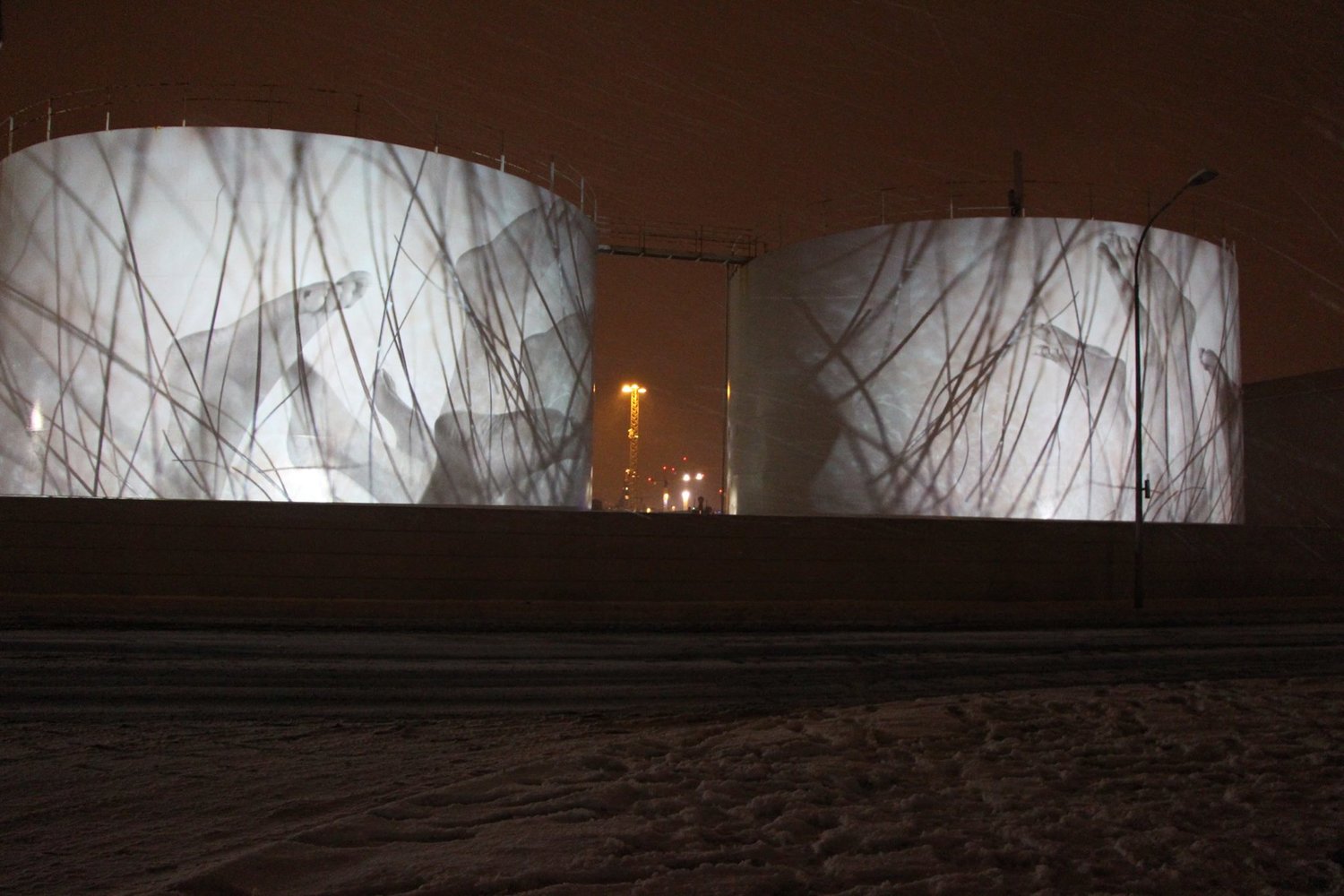 Screens every Friday & Saturday night during Low Light
6, 7, 8 & 9pm screenings
Location: Behind the RSL building - projecting on to the historic Fort Queenscliff wall. Top of Hesse St.
The light installation ÖRÆVI or 'Life in the undergrowth' by Valdimar Jóhannsson, Pierre Alain Giraud and Erna Ómarsdóttir, in cooperation with the Icelandic Dance Company was projected on the massive oil tanks on the harbour of Reykjavík, Iceland.
For the first time outside of Iceland, presented in Queenscliff, Australia as part of Low Light, Queenscliff.
Original music composed by Sigur Rós. 
Pitchfork Review - CLICK HERE 
A video installation by Valdimar Jóhannsson, Erna Ómarsdóttir and Pierre-Alain Giraud.
The human eye is selective, seeing only what it wants to see. What if you could see everything? Every crinkle. Every vessel. Every imperfection. The true vulnerability of the exposed human body. 
Experience the body as a beautiful landscape – both pecular and foreign to the human eye.
Life in the Undergrowth premiered at The Winter Lights Festival in Reykjavík February 1st-4th 2018 where it was projected on two large oil tanks.
 * This is an outdoor event. Subject to weather.